You are cordially invited to
A BIRTHDAY CELEBRATION!!!
Guest of Honor: Jesus Christ
---
Date:
December 25
but He's always around . . . 

Time:
All day
...but the Christmas season goes well into January, something many Catholics do not know.

Place:
He was born in a stable, but He founded
the One True Church
for you to visit Him in the Blessed Sacrament.  He will be there.  Will you?

Attire:
Sunday best
...but the cost of your clothes is never important to He who embraced poverty.

Tickets:

Admission is free. 
But He wants your love.  You show it by obeying His commandments.  He knows you will goof up - no man is wthout faults, but He is ready to forgive you, if you are sorry and ask Him.  Oh, by the way, in His Infinite Mercy He forgives sins - but only the way He ordained:  His Sacrament of Confession.


Refreshments:
His very Body and Blood!
The food of Angels!  The food without which you cannot live, you cannot be saved!
Gift Suggestions:

Your whole self:
heart, mind and soul.  And don't forget a gift for His Mother whom He has given to us.  Your Guardian Angel and your patron saint should not be forgotten either.  Baby Jesus would love you to remember them.

(He's very generous in return. Just wait until you see
what He has for you! Eternal happiness with Him!)


Entertainment:
Sing with the Greatest Singing Group of All Time!!!!  Meet
"The Angels of God"
A chorus like you have never heard!  They have the best audience in the World . . . no in Heaven, in fact ANYWHERE.  Listen to their 'top ten', e.g., Ave Maria, Silent Night and a 'host' of others!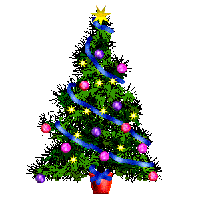 R.S.V.P. No need!  He wants us all there, if we accept Him!